Certified OnPlan Specialist (COPS)!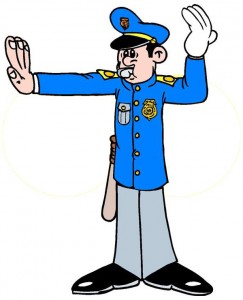 With the OnPlan!  methodology, it is very important to insure you have the right plan.
A certification process has been developed in order to make sure organizations have a good plan and remain OnPlan. This process will result in the certification of a Certified On Plan Specialist (COPS).
COPS will work in pairs, much like paired programmers and will together ensure that your team stays OnPlan! and that it runs efficiently and effectively. With the use of our certification process, your team leaders can become COPS. Our certification process teaches you how to have both Good COPS and Bad COPS.  We believe each COPS team should be comprised of one of each.
Bad COPS will become experts at finding common planning flaws and helping your team to avoid the most frequent time sinks.  This is where Good COPS can play off of the Bad COPS, and will be fully trained to ensure that your team spends less time developing because they have a good plan to work from and they remain OnPlan!